Good morning! Here's a look at the forecast for Wednesday across the region.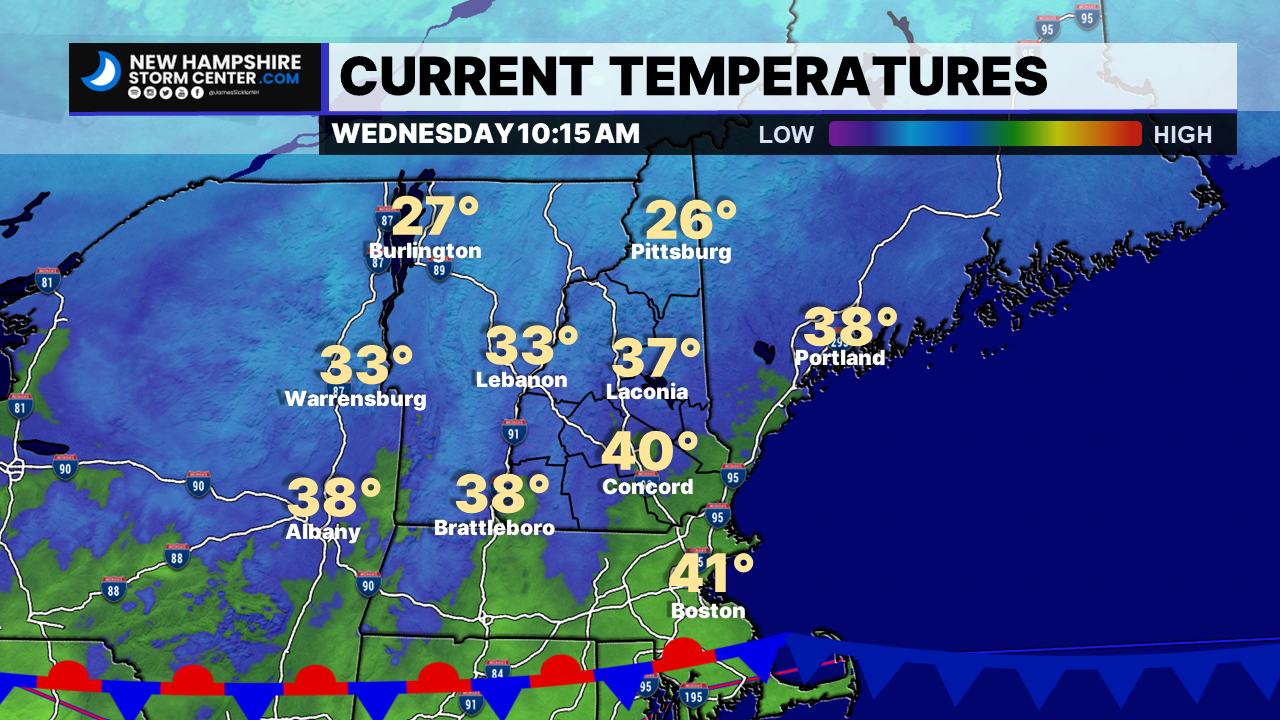 Current temperatures across the area this morning. We have a stationary front, and a cold front along the tip of Cape Cod. Which will remain in place today before a front approaches the area Thursday, bringing scattered showers to the area and into the morning tomorrow on Friday.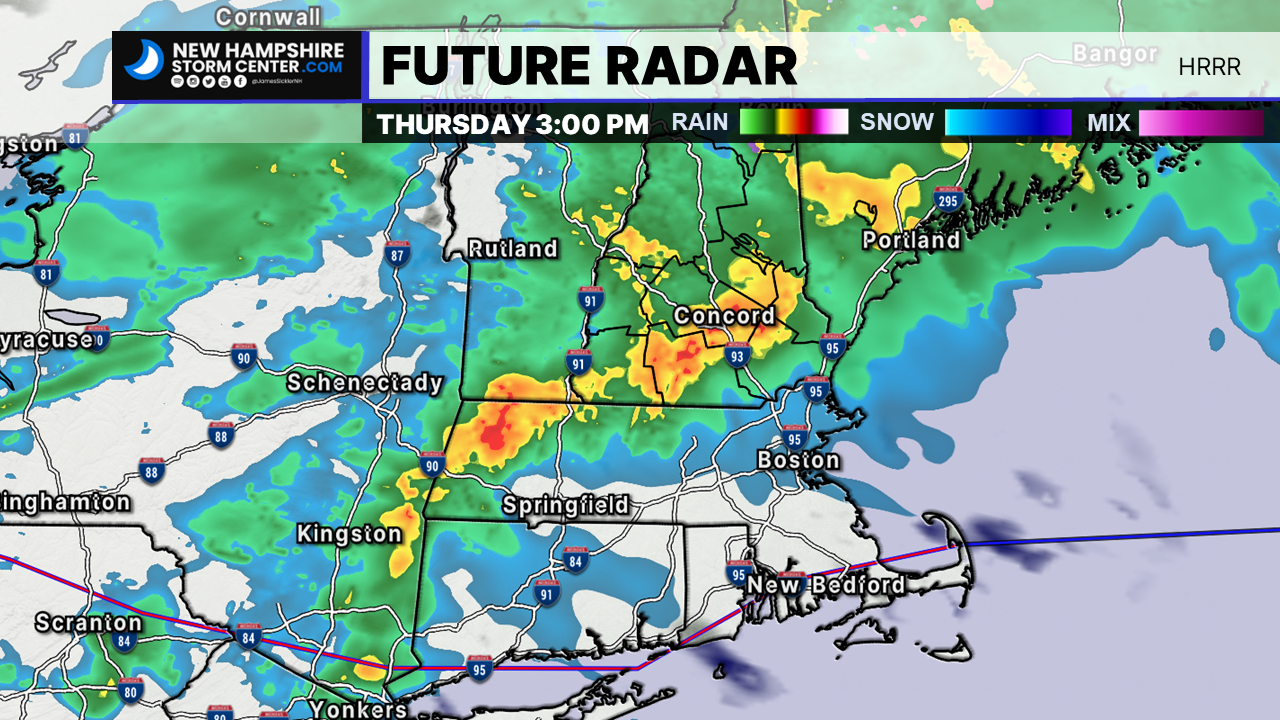 According to the HRRR, we could see a few downpours into Southern and Central New Hampshire, and chance at mixing snowfall and freezing rainfall in Coos County, mainly in higher elevations.
Winds will also be gusting on Thursday as the front moves through the area, with gusts up to 20 MPH in Southern New Hampshire with gusts up to 15 MPH as we get into the North Country.
High Temperatures tomorrow will be in the lower to mid 40's in the North Country. Southern parts of the state will see temperatures approaching 60 degrees and as we get into Connecticut and Boston as well.
Have a great day!
–James