NEW HAMSHIRE: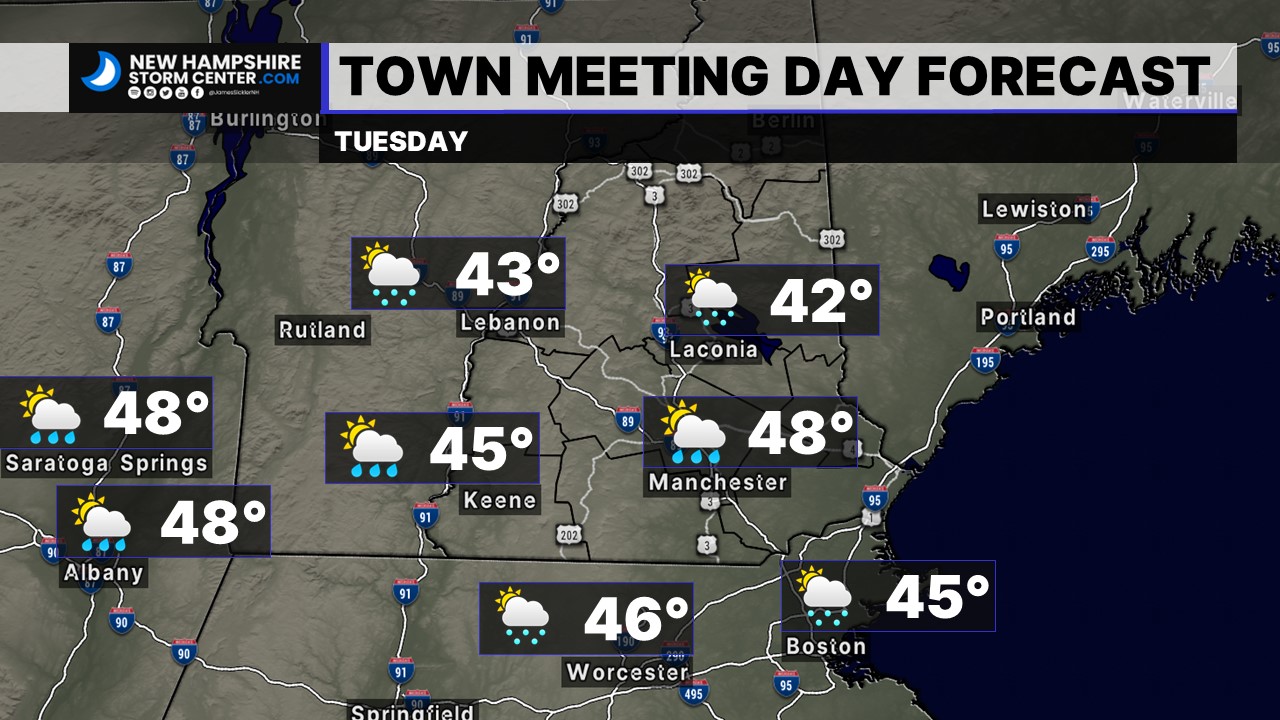 Good Tuesday Morning Everyone! Here's your Town Meeting Day forecast.
We'll start the day with some leftover snow and rain showers in the area, after the front that brought some rainfall and mixed precip. overnight is pulling away, bringing with it high pressure.
Skies will gradually begin to clear throughout the evening hours, and overnight tonight.
I'm expecting temperatures to be right up near 50 in southern areas today, with the exception of the Lakes region, and parts north in the low to mid 40s.
There will also be a possibility of some snow squalls Wednesday Night for some areas, but accumulations will be limited, which may also cause some tricky travel where they develop.
I am currently monitoring a front moving through the region late this week, bringing the chance for more snowfall and rainfall to the area. I will provide more information on that later.
Have a great day!
– And for those communities that have voting today, Get out and VOTE!