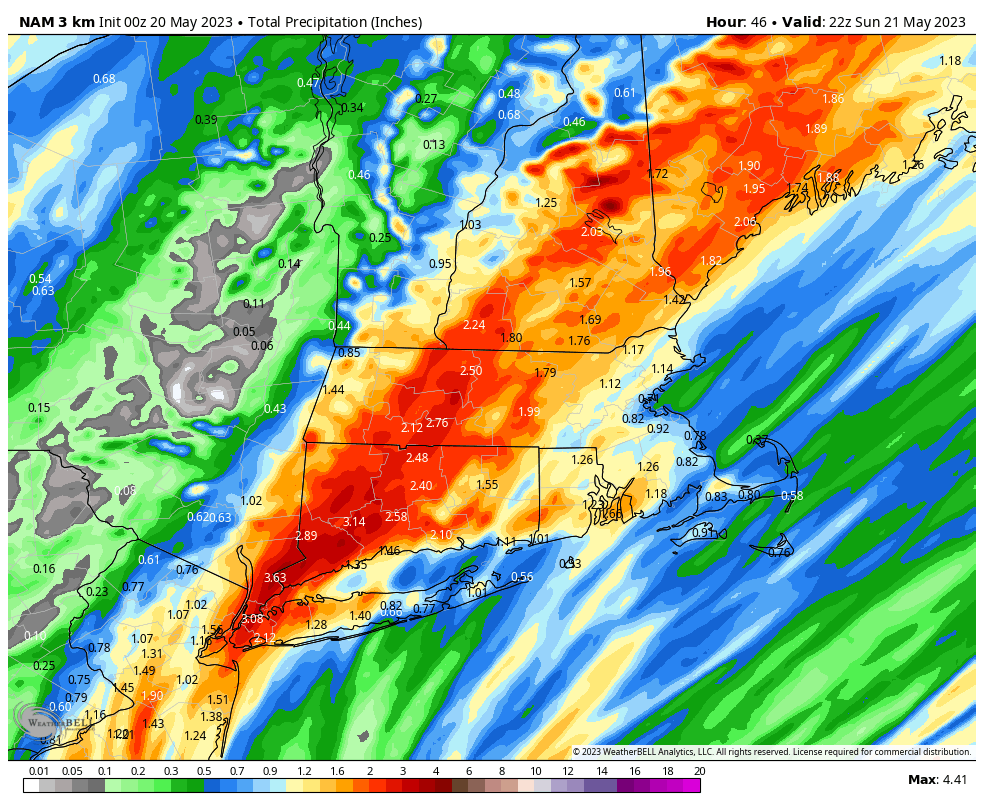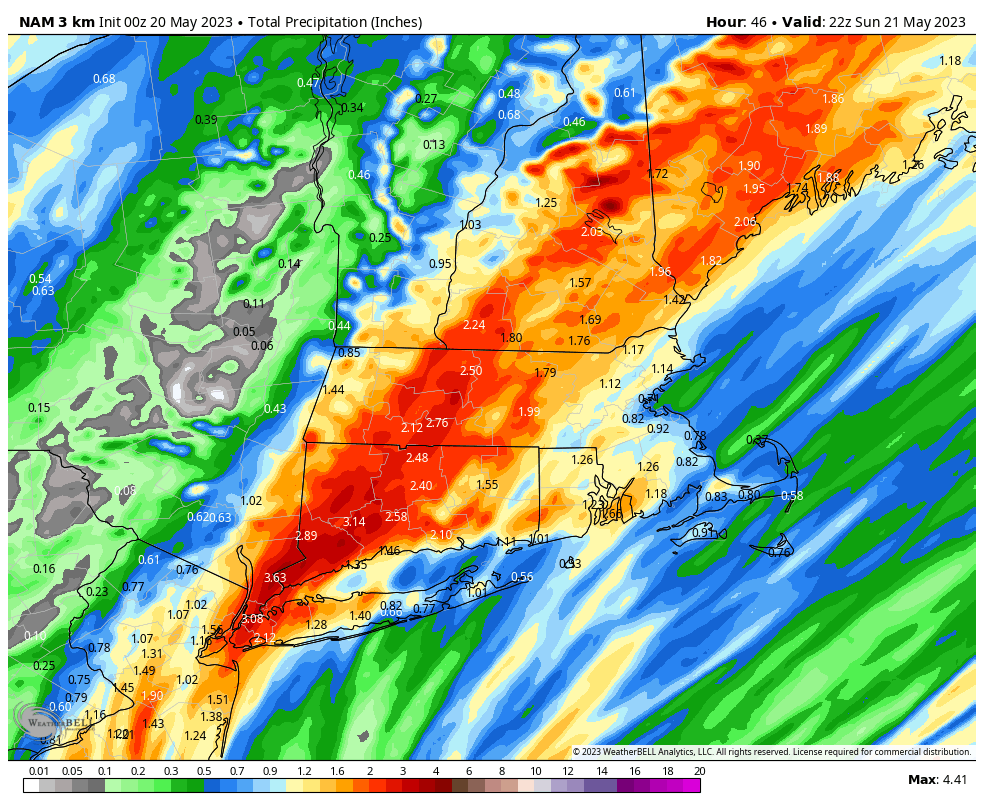 New England – Good Evening. I am watching the latest model runs for the region this weekend. Here's what we know so far.
Two Low pressure systems will be moving into the East Coast one system will be approaching form the Great Lakes, while one area of low pressure system will be riding the eastern coastline.
Those two systems will then combine in New England and will bring a decent amount of rainfall to the area. Its just when the combine, and what path they take will determine how much rainfall different areas could get.
Wind gusts on overnight and into the day on Sunday mainly areas south of Laconia could be gusting upwards of 30-35 MPH.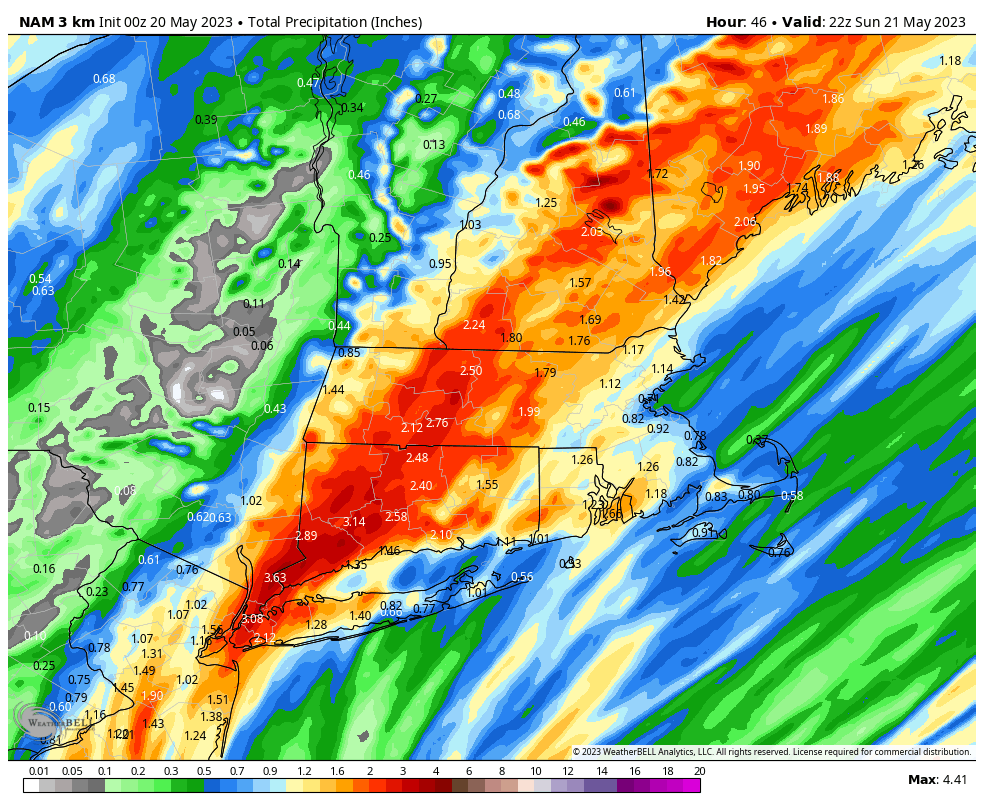 Models are still having a hard time agreeing on where the southern area of low pressure will track, which will impact the amount of rainfall, and wind gusts that may occur in New Hampshire, and the rest of New England. on Saturday Night.
Timing for this storm will be late evening hours on Saturday and will linger into the Early morning hours on Sunday. (Starting around 8 PM and continuing through midnight with showers over the next several hours after midnight) Wind Gusts Sunday afternoon could still be gusting upwards of 30 MPH in some locations for a brief time But a general 10-15 MPH. Expect possible branches or powerlines down as well, due to the wind gusts, so use caution and bring in anything outdoors that could be loose and get blown around.
Due to an amount of instability in the atmosphere on Saturday Night, there is also a small chance that one or two thunderstorms could form during the storm. Flash flooding is also a concern due to the amount of rainfall that is forecasted to fall during the 4-5 hour period.