New Hampshire – The National Weather Service has issued Freeze Warnings for overnight tonight into Thursday Morning.
Temperatures' overnight tonight, are forecasted to reach the upper 20's to low 30's for most locations around the state, especially in the North Country.
Here are the forecasted low temperatures tonight
Here are the warning details provided by the National Weather Service: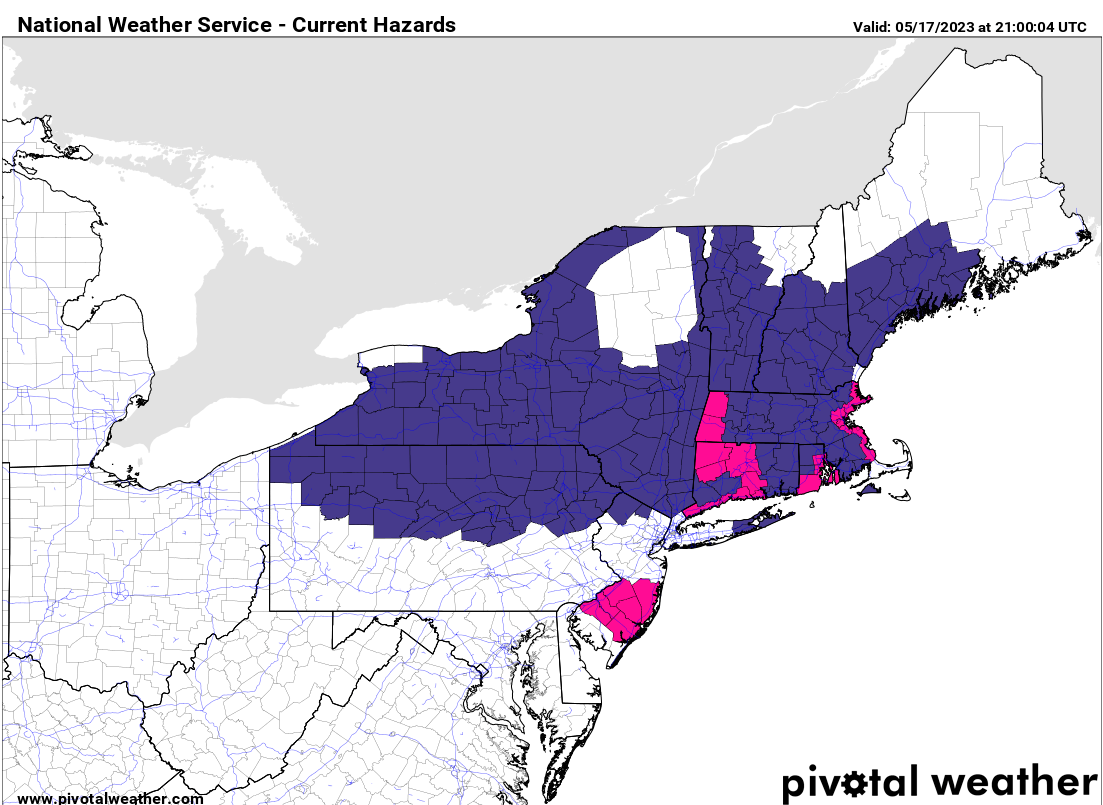 ..FREEZE WARNING IN EFFECT FROM 1 AM TO 7 AM EDT THURSDAY…
WHAT…Sub-freezing temperatures as low as 27 expected.
WHERE…Portions of south central, southwest, and western Maine.
Portions of central, northern, and southern New Hampshire.
WHEN…From 1 AM to 7 AM EDT Thursday.
IMPACTS…Frost and freeze conditions could kill crops, other
sensitive vegetation and possibly damage unprotected outdoor
plumbing.
PRECAUTIONARY/PREPAREDNESS ACTIONS…
Take steps now to protect tender plants from the cold.
Have a great evening!
– James Sickler