New Hampshire – Good Afternoon. Here's an updated look at the rain potential for this afternoon.
The storm prediction center has given us a general risk for thunderstorms which means there is no real severe threat, but a strong storm could pop up at anytime.
We will start the late morning to early afternoon with hazy sunshine, before starting to cloud up as the day goes on. Clouds will gradually decrease as the frontal system exits the state as we head into the overnight hours.
Looking at the models, using the NAM, we see that a line of showers and possibly even a thunderstorm begin to make its's way into the state early afternoon starting around 3-4 PM, before clearing out by late evening, mainly around 8-9 PM.
Some of these downpours could produce a thunderstorm, with some gusty winds, but otherwise, not expecting any major impacts.
Total rainfall amounts will again be spotty, where a stronger storm, or downpour hits, could bring more heavy rainfall to that area, but according to models, mainly .30″ of rainfall is expected. Some amounts higher in possible thunderstorms.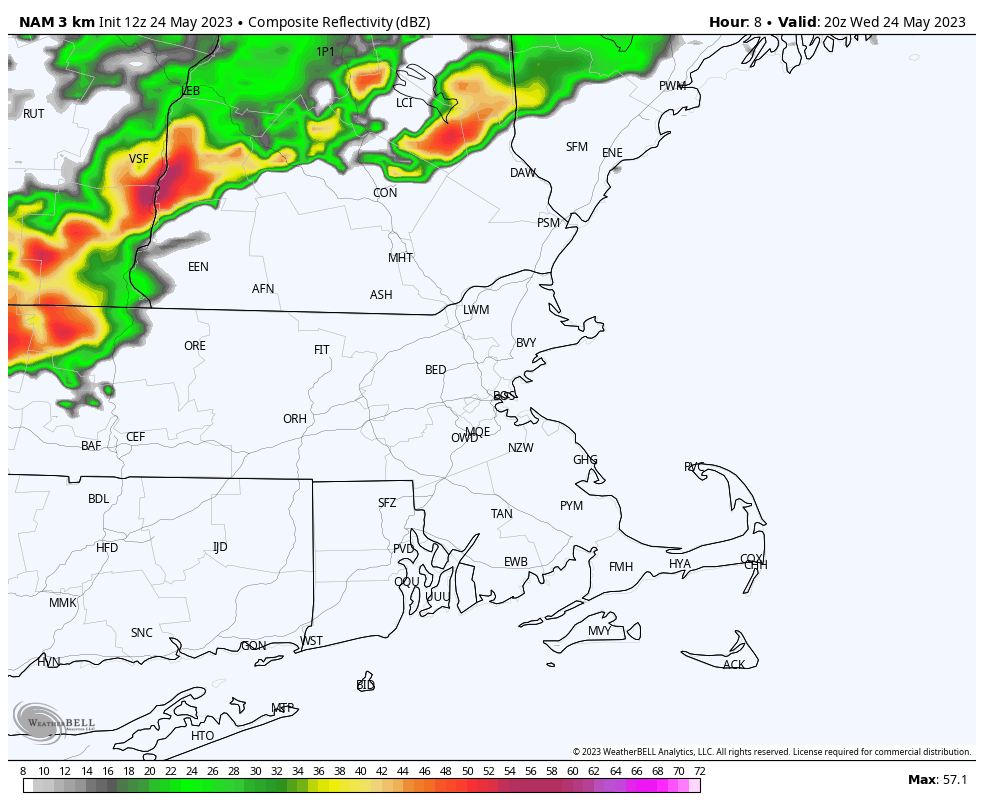 High Temperatures today will reach the mid 70's for most, before the cloudy skies clear overnight tonight bringing sunshine once again to the area for Memorial Day Weekend.