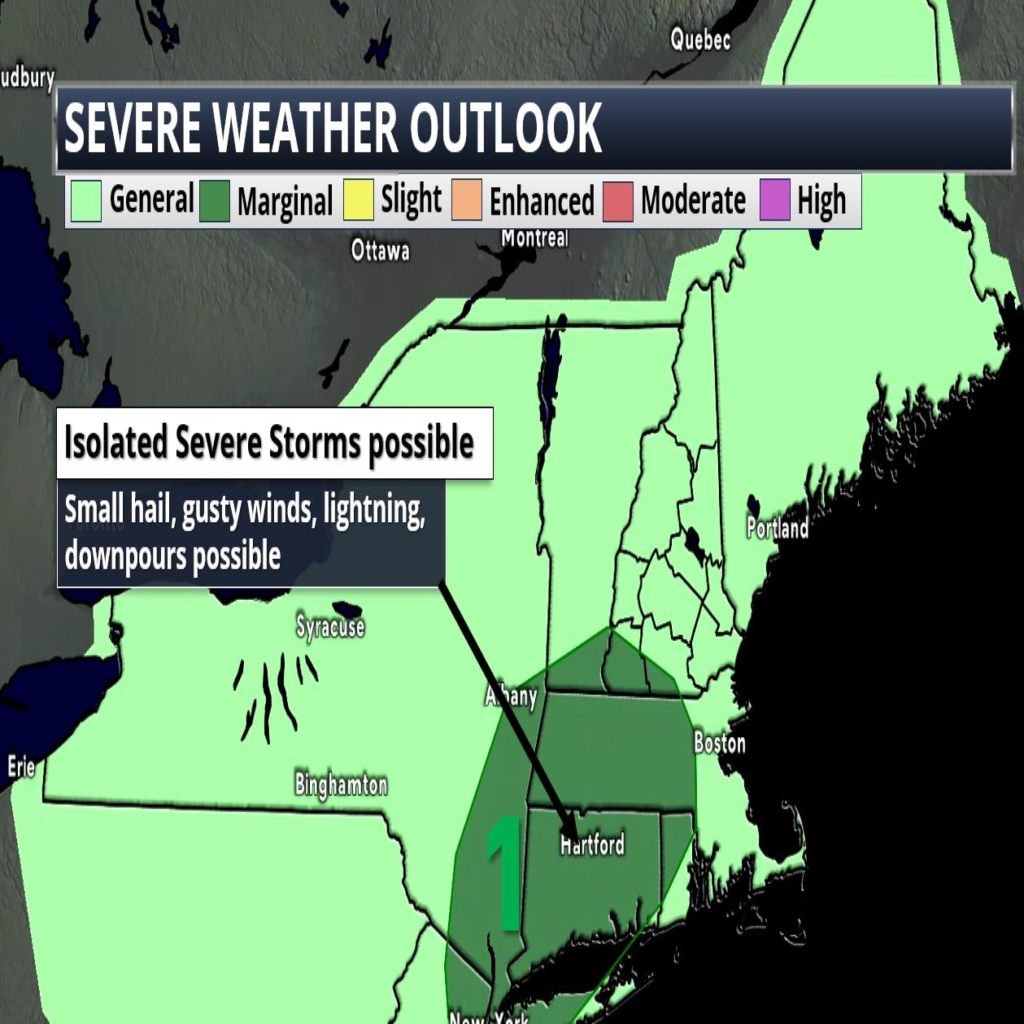 Good Morning! General Thunderstorm threat today, remains possible. Especially in far Southern New Hampshire, Mass, and parts of NY and Southern Vermont. The main threat is for heavy rainfall, gusty winds, up to 60 mph, as well as small hail is possible.
Timing… Timing for the storms remain to be starting out in western areas, including Vermont, NY, and western Mass. between 2pm and 3pm While coastal areas, and Cities including Hampton and Portsmouth, will see the scattered heavy rainfall later in the day, between 6pm and 7pm.
Overall, best to keep an eye on the radar, as not everyone will see a storm. these are scattered, and isolated strong to severe storms. I will post updates if we do end up getting more strong, or severe storms. be prepared to take shelter if you have any outdoor plans this afternoon, and early evening.